Pregnancy Handy Hints and Massage
During different stages of pregnancy – your body and posture changes.  Often you will feel tight, sore and 'jammed' in the back.  Follow these easy instructions for a fast, easy fix to ease your back tension.
*  Find a kitchen counter or a benchtop about waist/ shoulder height.
*  Stand wit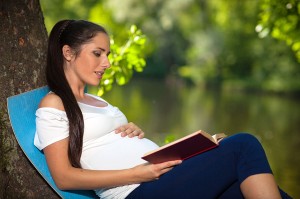 h feet comfortably, stand about 3 feet from the bench
*  Place you hands out and lay them on the bench
*  Bend forward at the hips so that you are looking directly at your feet and your beck is horizontal and straight.
*  Lean slowly and steadily backwards so that your weight goes into your heals/ back of your legs.
*  Stay there and breathe slowly for a count of 1 minute, visualising your back lengthening out with every breath.
If you're in and around Tauranga, Mount Maunganui or Papamoa of course we'd always recommend a professional therapeutic Pregnancy Massage at Right for Life. We'd love to see you (we love mums and babies).
HAPPY STRETCHING